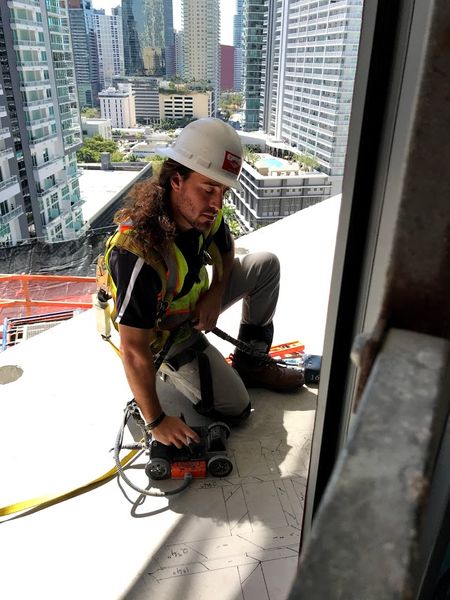 Concrete Scanning Of Structural Steel, Post Tension, and Rebar
GPRS was recently contacted by a contractor to locate known and unknown structural steel (including post tension and rebar) on a rooftop of a condominium complex in Destin, Florida. The contractor planned to install anchor plates and bolts to support new cell phone antennas. All anomalies that could be located were marked on the surface with their direction leaving a map on the surface to aid with anchor bolt placement. This allowed the contractor to save time and money from costly repairs of any potentially damaged post-tension cables that would have been encountered otherwise.
If you would like more information about ground penetrating radar or to request a quote, please visit our website at www.gp-radar.com or contact Josh Gross at (318) 376-5014 or josh.gross@gprsinc.com.