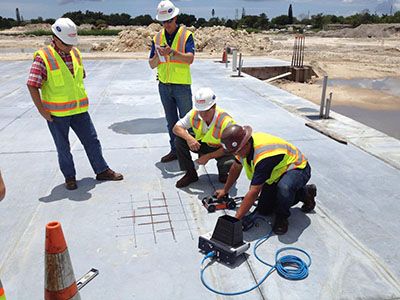 Featured Concrete Scanning Story
GPR Used To Scan Concrete for Compressive Strength Testing
A general contractor asked Ground Penetrating Radar Systems to scan the slab at that load location to locate and mark any reinforcing steel. Central Florida GPRS, LLC. technician, David Abueg, scanned the concrete and provided markings on the surface. This allowed the contractor to see the locations of the welded wire mesh and choose a clear spot for the representative core sample to be cut.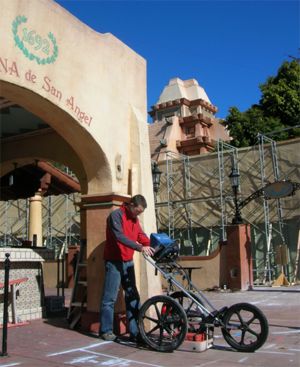 Featured Utility Locating story
GPR Project At Disney's Epcot
Whiting-Tuner was contracted by Walt Disney to demo and construct a new attraction at the Epcot theme park near Walt Disney World in Lake Buena Vista, FL. Whiting Turner wanted to be certain that they did not, in any way, hinder other park operations by hitting or damaging any existing utilities serving other areas of Epcot. Their solution was to hire Ground Penetrating Radar Systems out of Orlando, FL.