Statement of Qualifications
Company Summary
Since 2001, we have been the nation's premier private underground utilities detection and concrete structures scanning company, with technicians permanently based in nearly every major market in the United States.
The services of our highly trained and skilled technicians are valued by our customers because we are reliable, safety-conscious, professional and effective, and utilize the best technology.
We understand you're on a tight schedule and that you want to avoid budget overruns that can occur if subsurface issues emerge. Everything we do - from start to finish - is focused on getting the answers you need to complete your project on time and on budget.
The GPRS difference is displayed on every jobsite whereby our Project Managers combine the latest in subsurface target detection technologies with years of training and experience. This combination results in onsite service excellence providing you with subsurface solutions.
Utility Locating
To ensure the overall, timely success of the job, utility detection is critical to any construction project where subsurface excavation is planned. If ignored, budget overruns can multiply, your schedule can turn chaotic, and there's the risk of injuries taking place on your jobsite.
The standard is one-call utility locating, a state­operated public service that is required for every project. However, the scope of this service can be limited. To achieve the complete success you are looking for you'll want to connect with an expert private service provider like GPRS.
To provide the most comprehensive picture of existing subsurface utilities on your jobsite, GPRS deploys a highly trained and professional Project Manager. The Project Manager executes a multi-step process utilizing ground penetrating radar and other electromagnetic technologies to identify the location of known and unknown subsurface utilities and infrastructure. We are able to offer critical information regarding the horizontal and vertical location of almost any major utility found on your project.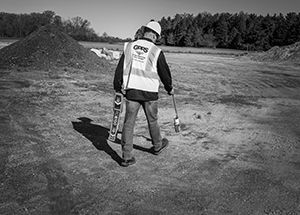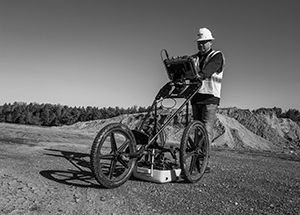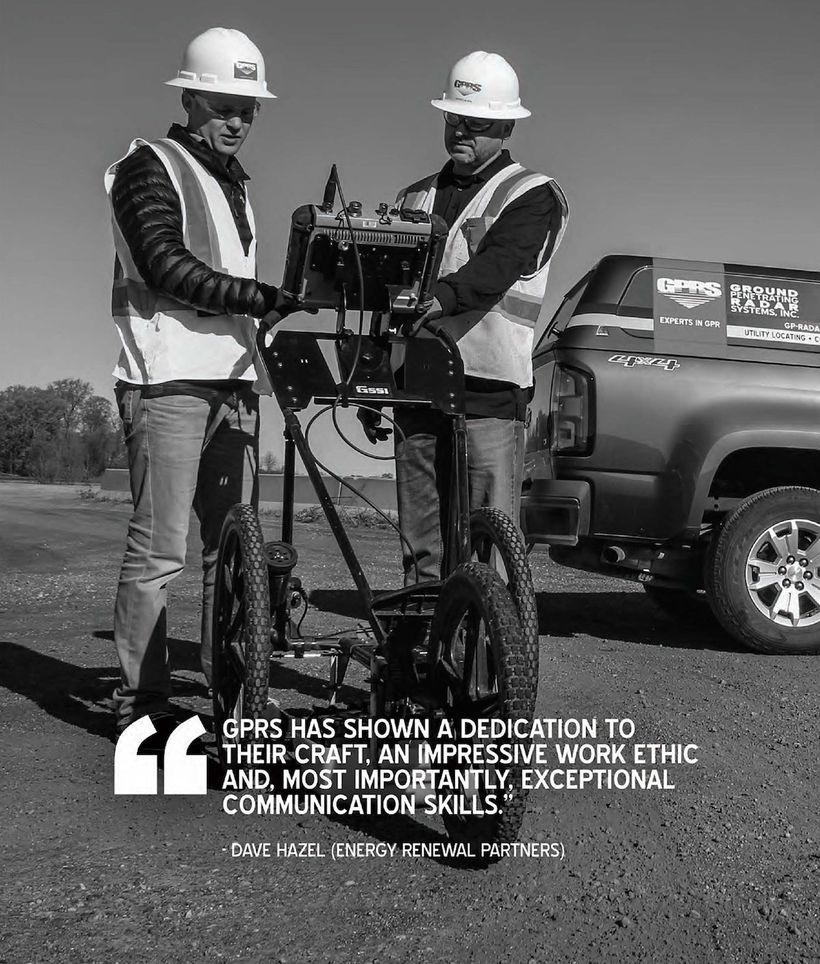 Concrete Scanning
With new-build construction and renovation projects, the likelihood of needing to cut or core a concrete slab is high. This means there is inherent risk of striking rebar, electrical and communications conduits, and post tension cables during the cutting, coring or drilling process. The cost of such mistakes can be high. Unreasonable constraints on already thin budgets can occur, as well as infusing havoc into your schedule and creating a safety hazard for your employees.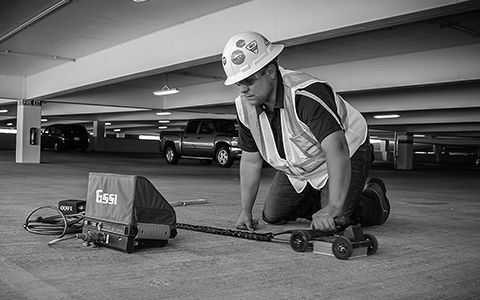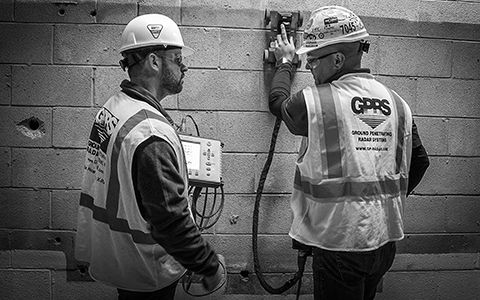 Our well-trained, skilled, experienced technicians are accustomed to responding quickly to any service request, especially when your need for concrete scanning is a last-minute discovery. The end result is professional, accurate and timely scanning - exactly the satisfaction you are seeking to mitigate your risk and keep your employees safe.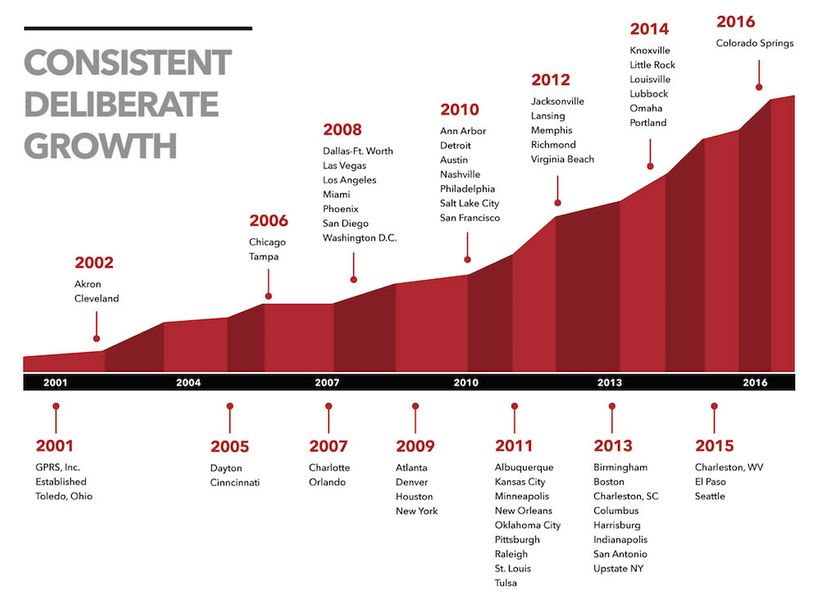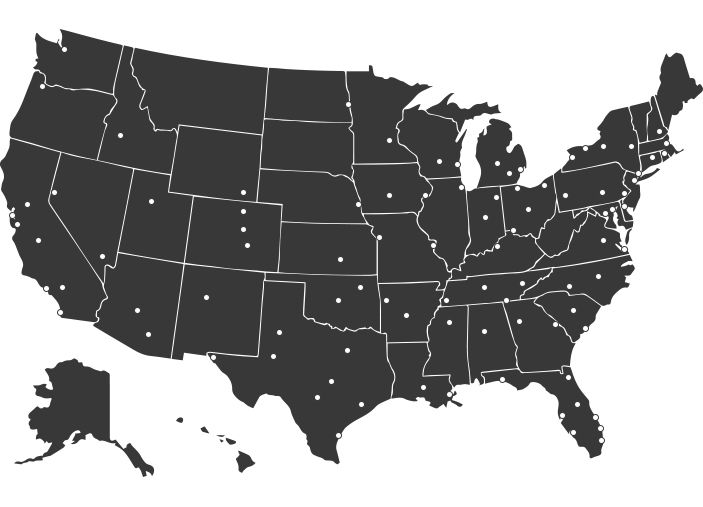 National Footprint
Ground Penetrating Radar Systems, Inc. provides our services throughout all major metropolitan areas in the United States. Our footprint ensures GPRS's ability to offer rapid response to your jobsites and projects, often within 24 hours. With over 150 highly trained personnel, GPRS is able to offer a "depth of bench" thereby making it possible to commit to large projects, obscure geographic locations, and unique jobsite requirements.
Proven Accuracy
Since our inception, GPRS has successfully completed nearly 100,000 jobs.
We have had a reported incident/error rate of less than one percent of those completed projects. Moreover, our customers have expressed a high level of approval in our services, as evidenced by the fact that, historically, nearly 80% of our business is either repeat or referral. GPRS focuses on long-term performance and recognizes that repeatable accuracy will ensure customer satisfaction and business longevity.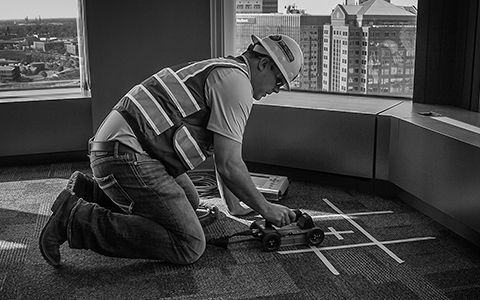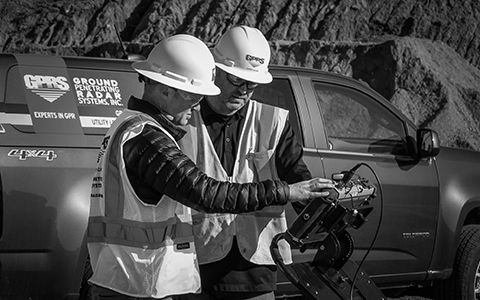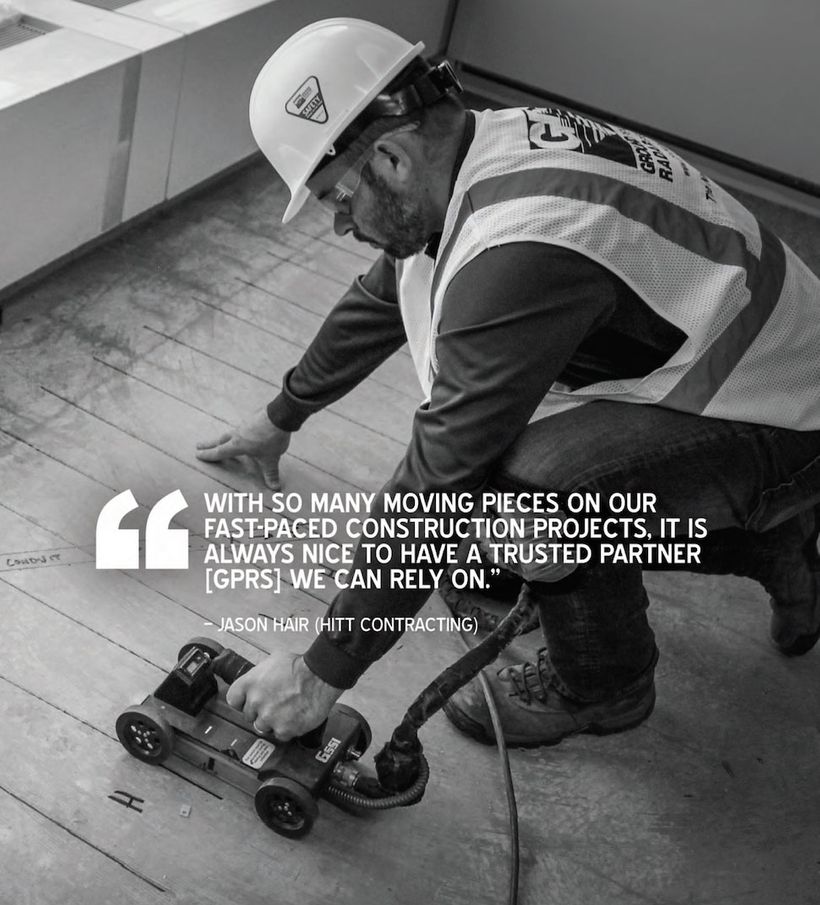 Team Members
GPRS believes that our people are the key difference in producing our success. We invest significant energy into training, coaching, and developing our Team Members. This investment into each Team Member can be quantified by our reputation of excellence and the company of clients that we keep - working for an estimated 65% of the ENR top contractors listing.
Each field Team Member is led through a 2-month training/mentorship process, inclusive of a two-week classroom intensive. The training is not limited to just the technologies we use, but it is expanded to the level of professionalism that we require onsite. Our investment in our personnel focuses on the following: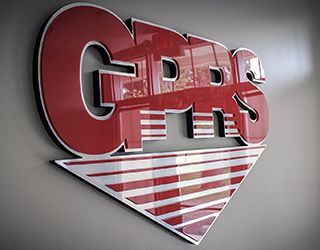 GPRS Core Values
GPRS believes that to be successful in our industry its Team Members must uphold values of integrity, teamwork, mutual respect, growth-mindedness and professionalism. Our Core Values are the rubric by which we engage all client relationships.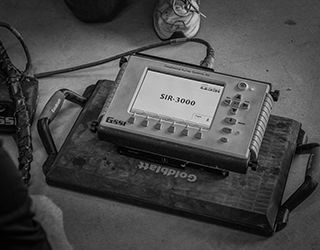 Equipment Competency
Each one of our Project Managers is competent in the application and operation of the various equipment we utilize. This is reinforced throughout our organization by our Team Member training and coaching programs.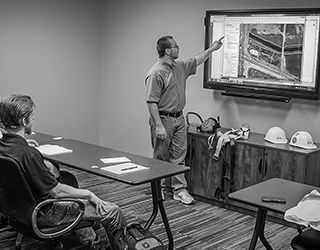 Continuous Improvement
GPRS Project Managers have the goal of always looking to improve their abilities with the various equipment we use. They are tasked with answering the critical questions posed by our customers as to what lies below the surface and they recognize that the learning curve never stops.
SAFETY STATISTICS:
Published EMR of 0.47 for the last 42 months
INSURANCE STATISTICS:
Commercial liability insurance policy: $1million limit with a $5 million umbrella policy
Coverage includes products and completed operations
Commercial policies for Automotive and Workers' Compensation Insurance
Professional liability policy with policy limits of $2 million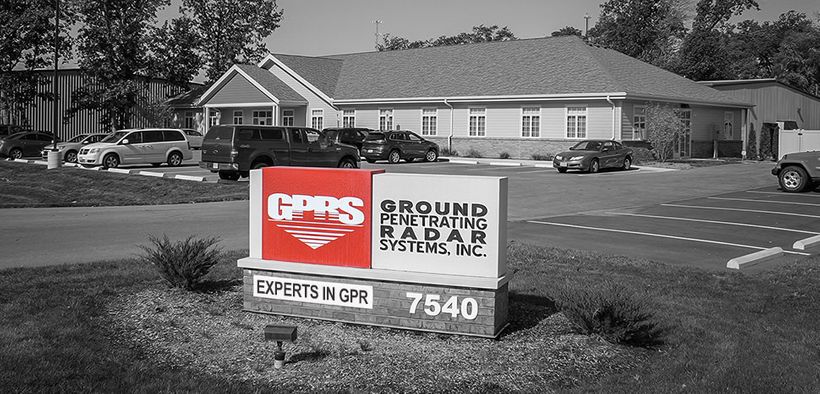 Ground Penetrating Radar Systems, Inc. has been in business for nearly two decades and our primary function is to provide answers to our customers' concerns as to what lies below the surface. Our confidence in providing these answers is sourced from our professional experience and our pursuit of excellence within the services we provide. This offers confidence that GPRS will be able to provide solutions to the critical subsurface concerns found on your project.